Carranballac P-9 College is a unique dual-campus Foundation – Year 9 College, encompassing Boardwalk and Jamieson Way. Both campuses cater for the needs of students across two stages of schooling, Primary Years (Foundation – Year 6) and Secondary Years (Years 7 – 9). In 2023, there are 1058 students including 26 international students enrolled across the college, 5 principals, 80 teaching staff and 32 non-teaching staff. Our students come from a diverse range of backgrounds. The College also provides student well-being support which consists of a coordinator, Mental Health Practitioners for primary and secondary students, and a Defence Transition Liaison Mentor. The college vision, 'One College, Infinite Possibilities, Working Together, Embracing the Future' provides the foundation for our daily work.
A culture of adult learning has been fostered successfully at the college where teachers are learners working together in professional learning communities to analyse and discuss student data and ensure learning programs are targeted to individual student needs. The college has recently refined its instructional model which emphasises elements of best teaching practice including the Department's High Impact Teaching Strategies.
Carranballac College F-9 builds strong partnerships with the local community. The college's two campuses provide a range of facilities enabling ready access for community activities and shared usage including a joint use agreement with Scouts Victoria and various sporting clubs. The College comprises a range of flexible teaching and learning areas, including well-resourced libraries, music rooms (including a recording studio and rehearsal rooms), science labs and a Performing Arts Centre which is used for staff, student and community events. There are also extensive Food Technology kitchens, Wood Technology facilities, Art rooms (including graphic, textile and visual arts), Japanese Learning Spaces and well-being rooms. Students have access to many outdoor facilities including ovals, basketball courts, shade covered playgrounds and assembly/play areas enhanced with artificial turf.
The College has a primary and secondary structure with separate timetables. A school review in 2021 provided a School Strategic Plan which set the direction for the next four years with goals focusing on maximising the achievement and learning growth of every student, particularly in literacy and numeracy, improving student voice and learner agency, wellbeing and engagement. The College values of Respect, Resilience, Responsibility, Integrity and Inclusiveness underpin our schoolwide positive behaviour program and are forefront in our vision, future planning and practices.
Our College is motivated towards the development of 'excellence in life-long learning with students who are resilient, connected and respectful citizens' who care about their world and care for one another.
Mission, Vision and Values
Developed by students, parents and staff at Carranballac P-9 College we are proud of our college mission, vision and values and link these important elements into everything we do.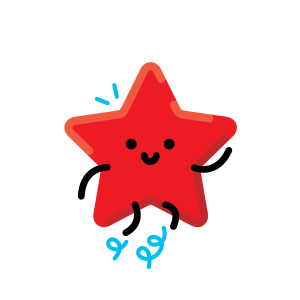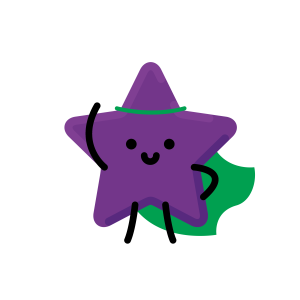 College Mission
Our College fosters excellence in lifelong learners who are resilient, connected and respectful.
College Vision
One college, infinite possibilities, working together, embracing the future.
College Values
Respect
Inclusiveness
Resilience
Integrity
Responsibility
Term Dates & School Hours
Supervision officially commences at 8.30am. Therefore, the school takes no responsibility for children before this time. Children are welcome to place their bags near classrooms after 8.30am, before playing out in the playground until the bell rings.
Carranballac currently operates two timetables.  Our Primary students (Foundation – Year 6) are scheduled to the Primary Timetable and our Secondary students (Year 7 – Year 9) are scheduled to our Secondary Timetable.
Primary students attend two morning sessions, followed by recess, another two sessions followed by lunch and then a final session in the afternoon.  Each classroom session runs for 60 minutes.
The school day starts at 8:45am every morning, with students encouraged to arrive between 8:30am-8:40am.  Students arriving after 8:45am will be marked late, resulting in contact from the school to the parents.
Secondary students classes are scheduled for 50 minutes per lesson, breaking for recess and lunch through the day.  The school day starts at 8:45am every morning, with students encouraged to arrive between 8:30-8:40am. Students arriving after 8:45am will be marked late, resulting in contact from the school to the parents.
Breakfast Club
Breakfast Club runs through the school term on Tuesday and Thursday mornings from 8am – 8:30am at our Boardwalk campus and Thursday and Friday mornings from 8am – 8:30am at our Jamieson Way campus.
To help our Foundation students to settle into a comfortable school situation, during February they will only attend on Monday, Tuesday, Thursday and Friday. We believe having a day off (Wednesday) in the middle of the week to rest at home will rejuvenate them enough to continue through to Friday.
On days of excessive heat or wet weather, the children will have shortened outside play times or may be indoors during recess or lunch.
Absences
If your child will be absent from school, you are required to submit an absence note through COMPASS by 9.30am on the morning of the absence. Alternatively, you may call the school office, ph 9395 3533. Failure to do this will result in an automated text message notifying you of your child's absence. You will also receive a phone call from a staff member requesting an explanation for your child's absence.
Late Arrivals and Early Departures
All students who arrive after 8.45am must report to the office to sign in. Those marked as late will require an explanation provided by a parent/carer.
If you would like to pick up your child early, please go to the office to sign them out. Students are not permitted to leave the school prior to 3.00pm without a parent/carer. You may call ahead to have your children waiting at the office for you when you arrive.
2023 Term Dates & Public Holidays
Please Note: Students will be dismissed at 3pm on the last day of each term
Friday 27 January - Thursday 6 April
Monday 24 April - Friday 23 June
Monday 10 July - Friday 15 September
Monday 2 October - Wednesday 20 December
(3pm dismissal)
2023 Curriculum Days & Public Holidays
(Students do not come to School on these Days)
Australia Day Public Holiday
Labour Day Public Holiday
Good Friday Public Holiday
King's Birthday Public Holiday
Melbourne Cup Public Holiday
Professional Practice Pupil Free Day
Executive Officer
Merridy Patterson
Parent Member Category
School Council President
Matt Nielsen
School Council Vice President
Peter Baird
Finance Sub Committee Convenor
Mark Downes
Rebecca Fountain
Rusaila Bazlamit
Monica Kennedy
Susan Varma
Thanh Vu
Student Member Category
Abdullah Chaudhry
Eloise Pollard
School Employee Member Category
Justine Ryan
Chriss Tracey
Dan Curran
Brett Watson